Simple employee
training sent straight
to email inboxes
We all live in our inboxes, right? Groundwork1 is a simple learning management system and employee onboarding tool that makes training easier to access, and your team members are more likely to complete it.
Simple LMS Software
A Breath of Fresh Air
Groundwork1 isn't like other learning management systems. It's easier, faster to set up, and more affordable. If you have high employee churn, a mobile workforce, or are tired of repetitive training workshops, then Groundwork1 is what you've been looking for. It works for busy (scrappy) HR departments, non-profits, churches with volunteers, and more.
Employees Will Love It
An Easy LMS for Employees

We remove the friction employees have to complete training. Trackable training materials are delivered to email inboxes in a familiar format. Employees just click interactive links and start learning, no passwords required to gain entry.

Giving Employees the Nudge They Need

Automatic email reminders make sure employees complete the training even if they miss the initial deadline. Configure a schedule of reminders (remind them 4 times every 5 days) to make sure they don't miss something important.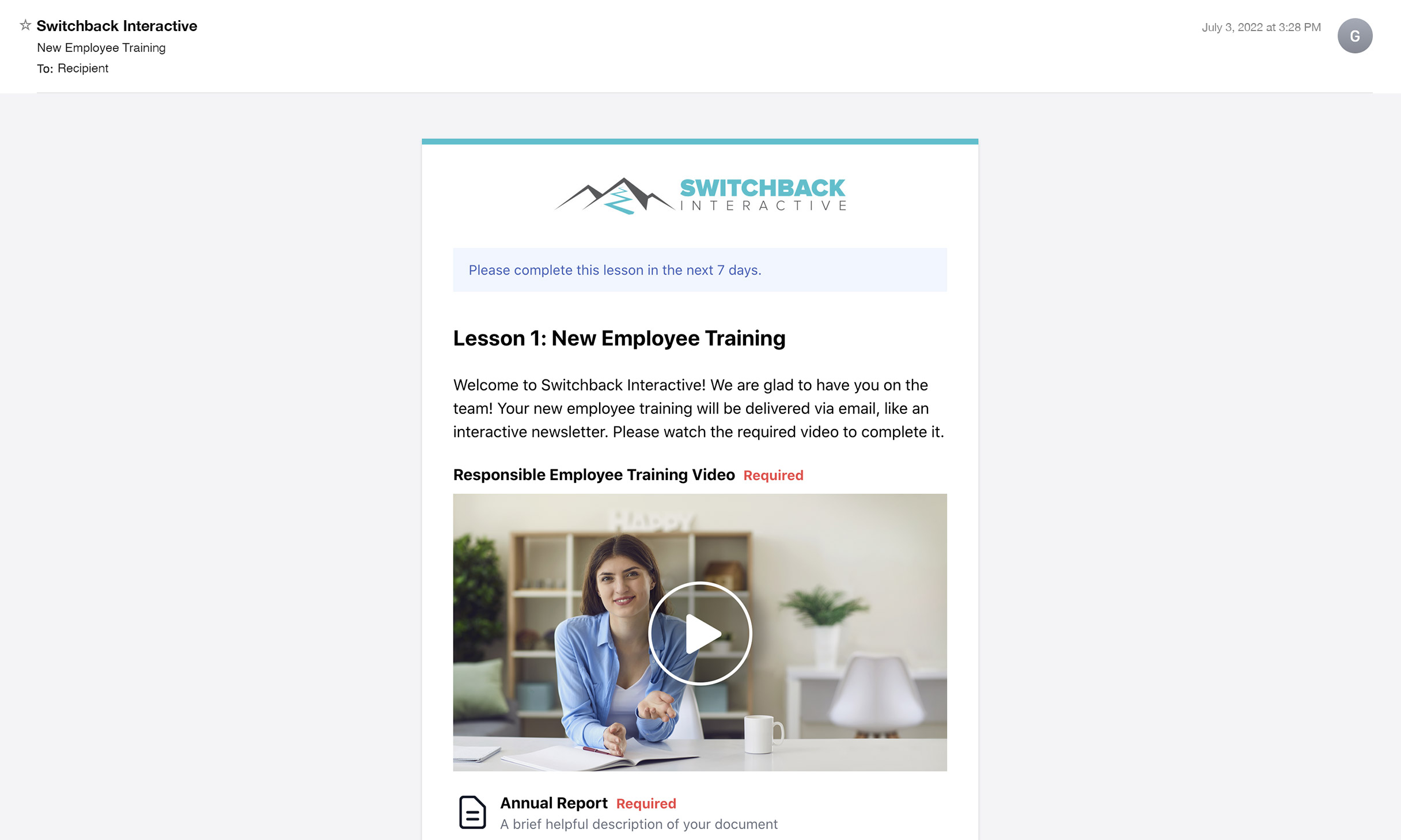 Made for Managers
Launch your Training Quickly

Unlike other LMS's that need 9+ months to deploy, you can launch your training in a day or two. Groundwork1 is that simple. Anyone can use our drag and drop lesson editor to create content and set up an email sequence.

Accountability Built In

Use the Progress Grid to see an overview of employees completed courses. By clicking on an employee, you can view each action taken. Use training modules like checkboxes, quizzes, and digital signatures to check comprehension and gather agreements.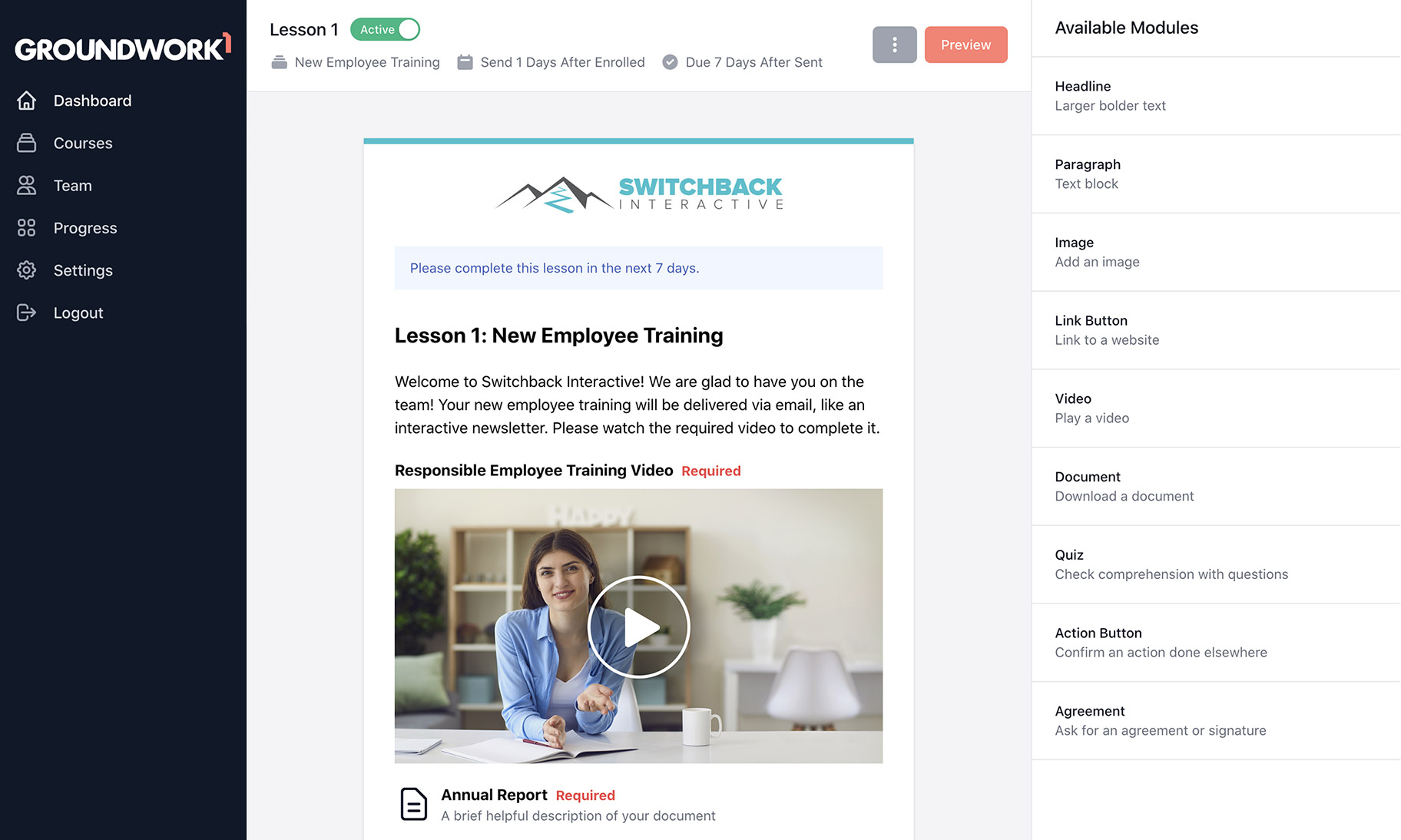 Helpful Modules
Make Something Great(ly Educational)
Upload your own training documents and videos with our drag and drop lesson designer. Arrange and sequence them into a course that makes the most sense for your learning context. We offer a wide range of available modules for your use.
Video Built In
Upload videos for cross-platform play without ads or distracting "related videos". Or embed from YouTube or Vimeo.
Straightforward Quizzes
Test employees to check their understanding and comprehension of the course materials.
Digital Signatures
Have team members indicate they understand and agree by checking a box or completing a digital e-signature.
Secure Downloads
Upload documents knowing they are securely stored, and you know if you team has downloaded them.
Action Buttons
Use action buttons like a to do list asking employees to confirm an action they have taken outside the system.
Text & Images
Explain training content with headlines, rich text and images to guide your learners through the process.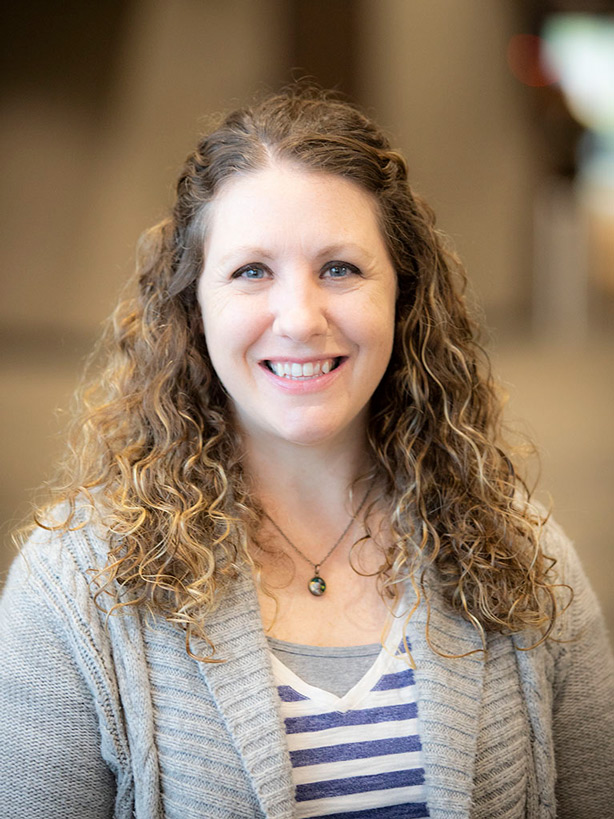 We used Groundwork1 for training 200+ volunteers that serve in our kids program. This tool was very user friendly! I like the automatic reminders so I don't have to contact each person to remind them to finish their training. This was a win for our department.
Pricing Plans
Create your first course for free and then upgrade to a paid plan when you are ready to launch.
Enterprise
For teams larger than 1000 people
Contact Us
Contact
Eligible non profits can receive a discount. Please
contact us
for details.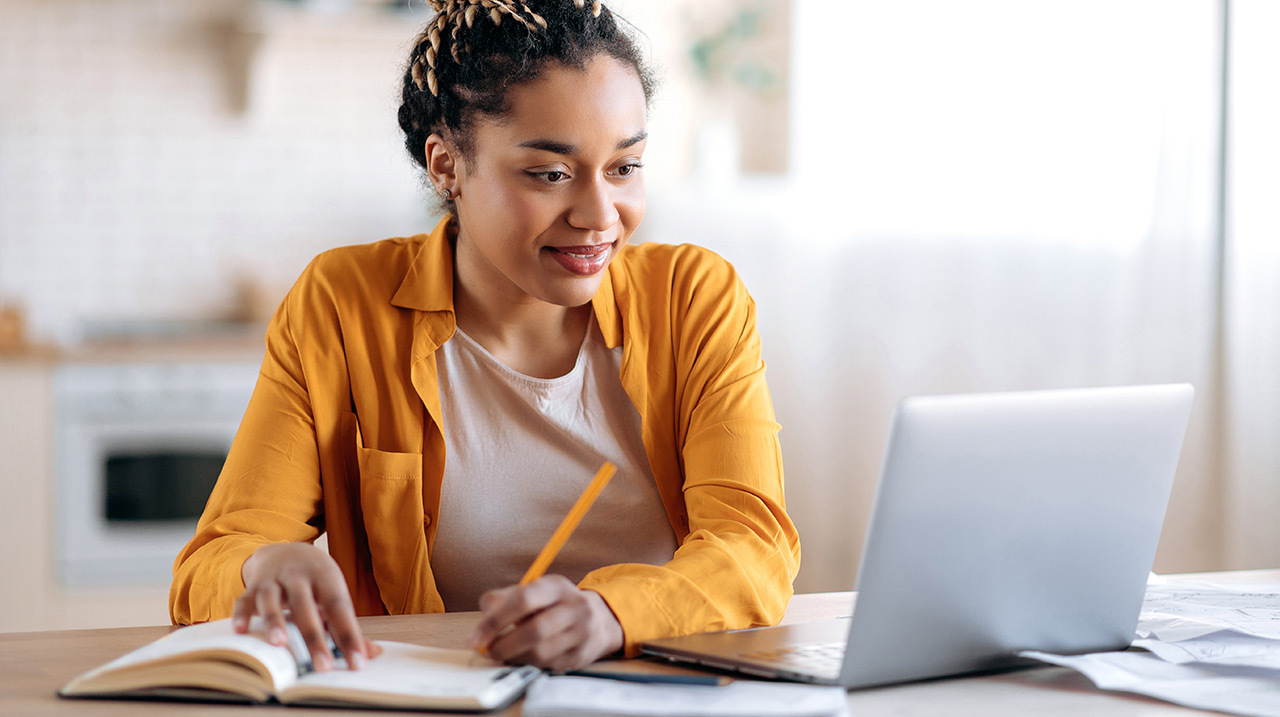 Here to help
Whether you are deciding if this is the right solution for you or ready to send out your first employee training emails, our goal is to help simplify your team's training. Contact us today for a demo or sign up to try it out.